Many people spend a majority of their days working in an office setting, so it only makes sense to ensure your office space is as comfortable and welcoming as possible. An ergonomic workspace not only has a major impact on physical health and the overall experience of those who work in an office setting, but it also plays an integral role in the motivation and productivity of employees. As many of our patients work in office environments that require them to sit at an office desk all day long, we'd like to discuss the importance of workplace ergonomics and provide some tips on how to improve the ergonomics of your workspace. Here's everything you need to know about workplace ergonomics!
1) What is Workplace Ergonomics
Workplace ergonomics is the science of designing the workplace to fit the physical and mental capabilities of workers. It supports employees by removing risk factors that lead to musculoskeletal injuries and provides conditions for improved performance and productivity. By developing the work process to remove barriers and maximize safe work performance, employees will have a much better work experience, and in turn, work at a more efficient and productive capacity.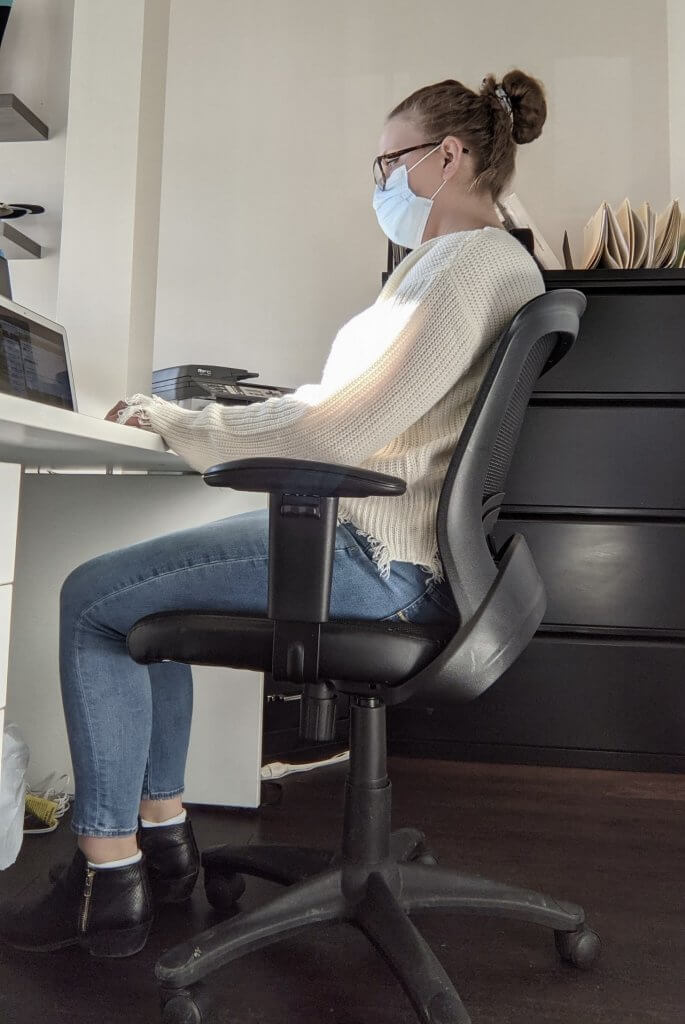 2) Benefits of Workplace Ergonomics
There are several benefits for organizations that prioritize workplace ergonomics. When jobs and workspaces are designed to meet the capabilities of workers, employers will notice a significant improvement in various areas of their organization. Therefore, by working to improve the ergonomics of the workplace, people will notice a major impact on their bodies, work, and organization, including:
Improved Health and Safety
One of the main purposes of ergonomics is to make the work environment feel more natural and safe. The more comfortable an employee is, the better their health will be. Workplace ergonomics typically begins with the cardiovascular system and then moves to other areas of the body. By adjusting the workspace to fit the needs of the body, such as adjusting desk height to be at eye level, natural positions will account for less tension within the body including reduced strain on the back, neck, and eyes. It can also help reduce swelling in the legs and allow for optimal blood flow. By creating workstations that decrease pain and encourage health and safety, employees will be provided work environments that they can thrive in.
Reduced Costs
Musculoskeletal disorders account for significant costs within the workplace. By reducing risk factors and preventing musculoskeletal disorders, which amount to approximately $1 out of every $3 in workers compensation costs, organizations will have the opportunity for major cost savings. There will also be a significant reduction in indirect costs associated with injuries, including a decrease in incidence rates, lost workdays, restricted days, workers compensation costs, cost per claim, and labour costs.
Improved Productivity
The better focused employees are, the higher their productivity will be. Workplace ergonomics aims to make the workspace feel more comfortable, allowing employees to better focus on the task at hand. This will lead to an increase in motivation and productivity levels as the better workers feel about their work and their environment, the more they will be able to produce. By designing the workspace to be efficient in terms of good posture, less exertion, fewer motions, and better heights and reaches, productivity can increase by up to 25%.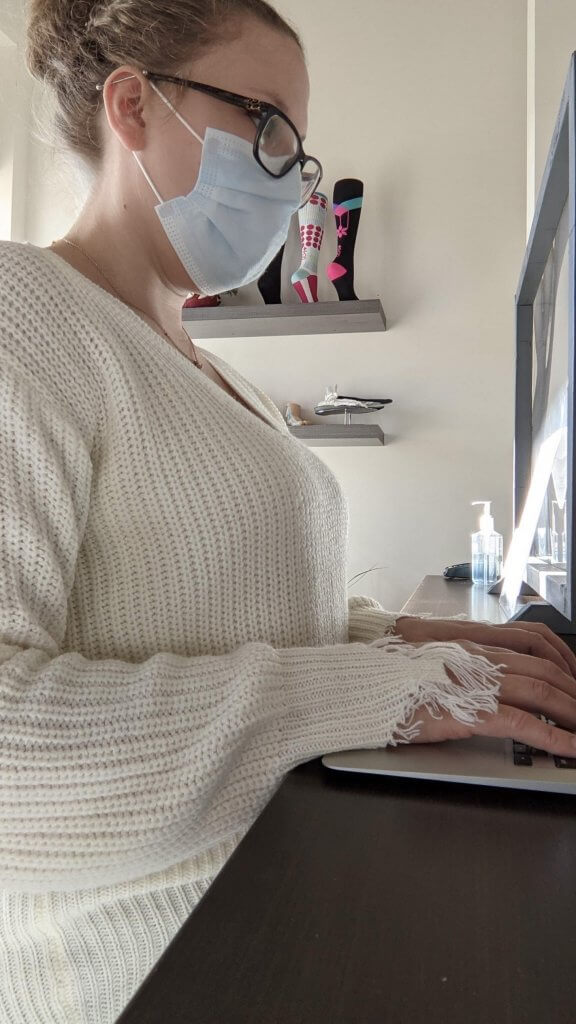 Improved Quality of Work
The advantages of ergonomic workspaces can range from benefits to the body all the way to the quality of work. Aches, pains, and fatigue can lead to frustrated workers, taking a toll on the employees and their work quality. When a job or work environment doesn't accommodate the needs of an employee, they may be restricted from performing to the best of their ability. Good workplace ergonomics can help eliminate these issues and motivate workers to produce high-quality work. In fact, workplace ergonomics can reduce workplace errors by up to 67%.
Better Workplace Culture
Workplace ergonomics proves an organization's commitment to ensuring the health and safety of its employees. It shows where their values lie and how important their employees are to the success of the organization. This results in a stronger, more positive workplace culture for both the organization and its employees. Healthy and happy employees are an organization's most valuable asset, and fostering a culture of health and safety will lead to better performance for the organization as a whole.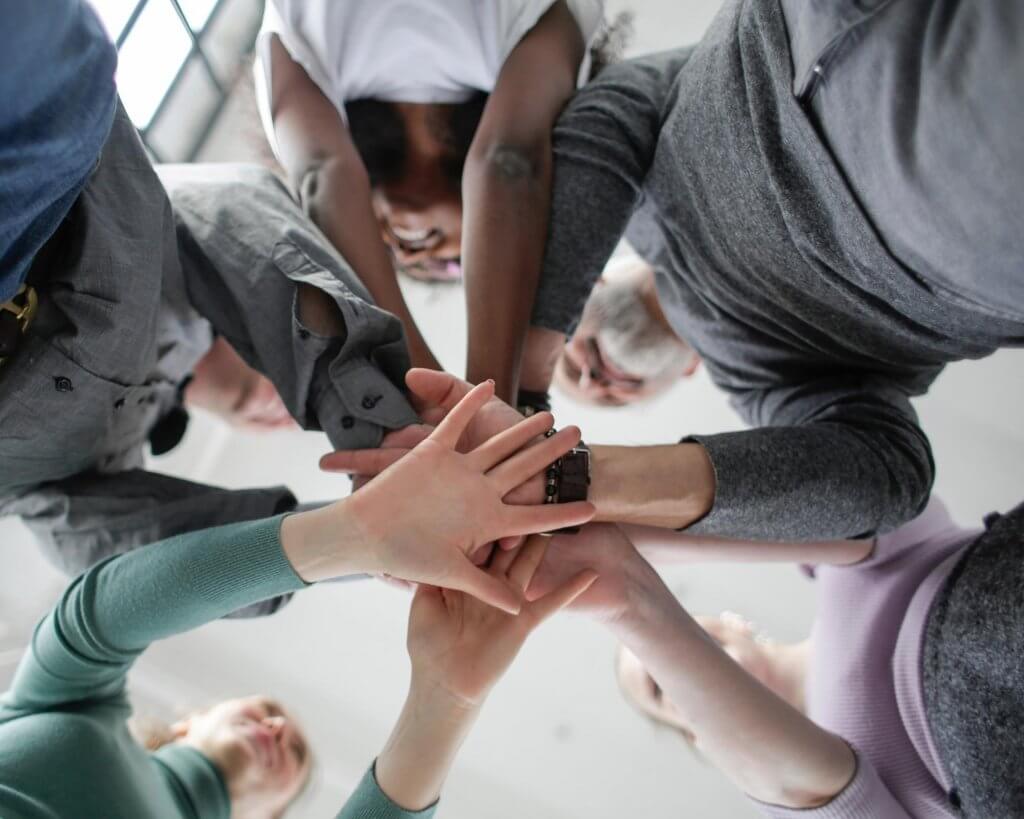 3) How to Improve the Ergonomics of Your Workspace
Now that we understand the benefits an ergonomic workplace provides to both organizations and its employees, let's dive into the ways in which a workspace can be improved ergonomically.
Good Working Posture: Pull your shoulders back, keep your back flat against the chair, and rest your feet flat on the ground.
Adjustable Chairs and Desks: Choose a chair that supports your spinal curves and a desk that allows room for your knees, thighs, and feet – adjust as needed.
Proper Display Height and Distance: Place your monitor directly in front of you, about an arm's length away. The top of the screen should be at or slightly below your eye level, and the monitor should be directly behind the keyboard.
Reduce Repetitive Movements: Fatigue or tiredness in muscles and joints are your body's way of telling you to change your patterns of working. Doing the same motion over long periods of time or using certain types of positions and movements can cause pain or damage, so be sure to minimize the amount of repetitive movements you do on the job.
Reduce Eye Fatigue: Take breaks from your screen, reduce the brightness of your screen lighting, perform regular eye exercises, and consider purchasing blue light glasses.
Stand Up and Move Around: Take breaks, stretch, and move around often.
Environmental Setting: Ensure that you are comfortable and motivated in your work environment.
Ergonomic Accessories: Make sure your workspace is equipped with the accessories needed to ensure comfort and safety, including headsets, keyboard and mouse, footrests, and balance balls.
4) Get Professional Help
As you can see, workplace ergonomics can have a significant impact on the health and success of both the employees and the organization. So, if you need additional support in improving the ergonomics of your workspace, our LiveWell Waterloo clinic is currently offering virtual ergonomics assessments to our patients. Our team can provide professional insight into workspace design, product purchase, and movement strategies to enhance your health, safety, and productivity at work. Contact our team today to get started! We look forward to creating a workspace that will drive your success!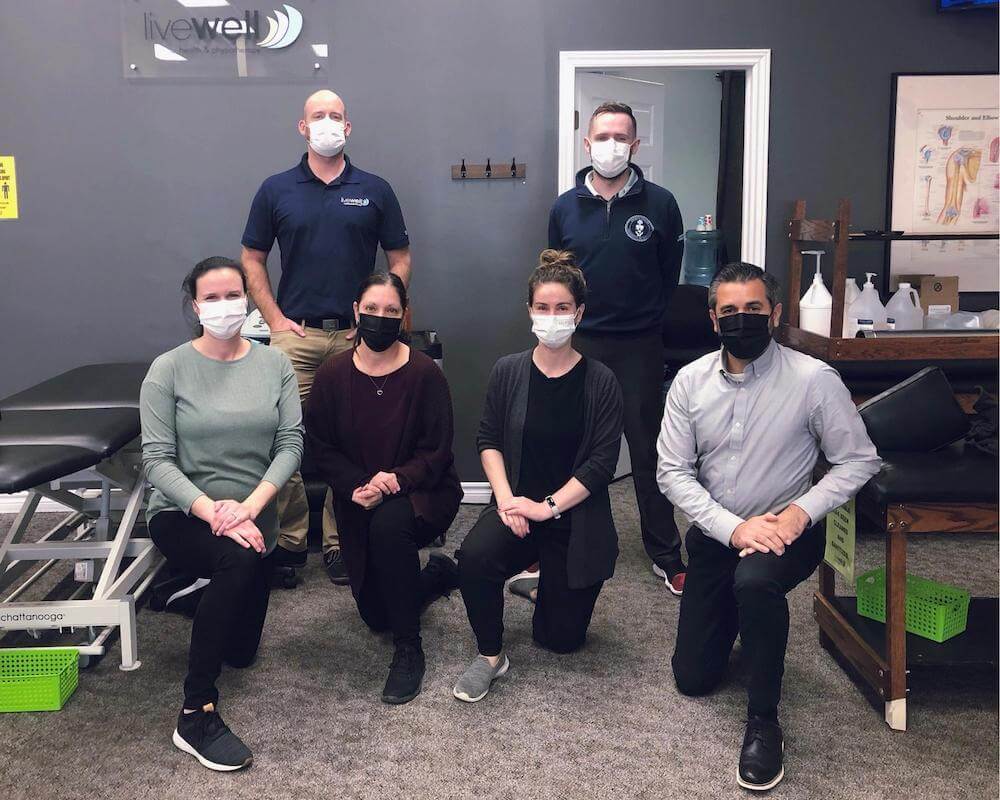 —
Here at LiveWell, the health and safety of our patients is always our top priority. Need extra support in enhancing your health and wellness? Our team of professionals can help bring your physical and mental health to its full potential. Contact us today to book an appointment at our Lancaster, Waterloo, Driftwood, or Baden locations.
Want more lifestyle advice on how to improve your health and wellness? Contact our LiveWell Health and Physiotherapy Kitchener (Lancaster and Driftwood), Baden, or Waterloo teams for more information and to book your next appointment. You can also reach out to us by email or social media, and one of our team members will be more than happy to answer any of your questions! All of our practitioners have tips and expert guidance to help improve your health and overall quality of your life.