Our Services
Orthotics
Get your back on your feet and moving again! Our Custom Orthotics are designed specifically for your feet to provide the best support possible.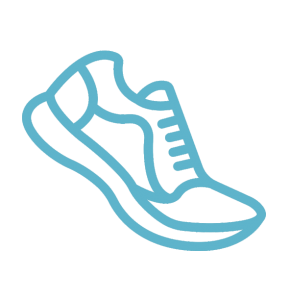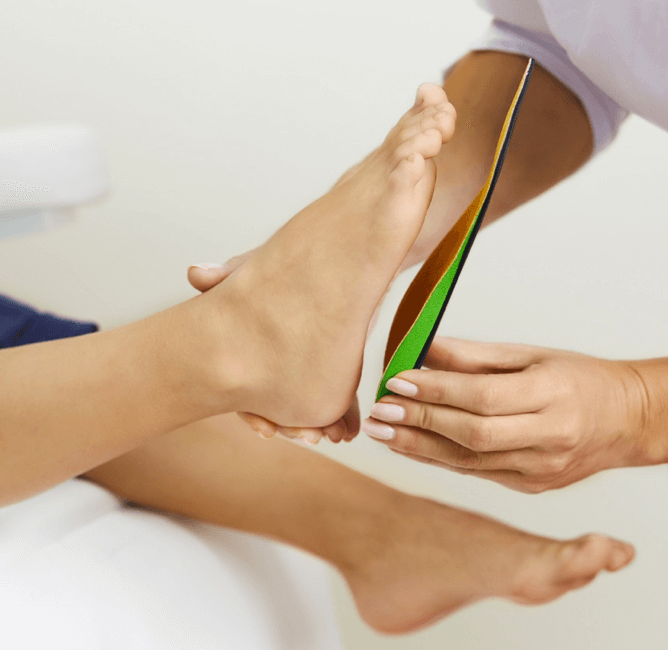 What Are Orthotics?
Orthotics (or Orthoses for a pair) are specially designed supports for the foot. Custom Orthotics are not only an investment in your feet but an investment in your legs, hips, back and overall posture. Orthotics are special insoles created, usually by a Chiropractor or a Podiatrist, to place in shoes to provide the foot with better support. Orthotics can be made from a few different materials, however, polypropylene (a type of plastic) is the common choice to make Rigid Orthotics. Rigid Orthotics are made of firm plastic to give closer and more stable support for the foot, ankle and leg
Because our Kitchener, Baden, and Waterloo team creates each Orthotic specifically for each patient, the pain relief and postural alignment produce better results in comparison to over-the-counter solutions. Orthotics can also be made for specific pairs of shoes, which means that your preferred choice of footwear can have the support you need. Orthotics can accommodate circulatory special requirements and enhance the actions of limbs compromised by neural condition, accident, congenital deformity, or disease.
Find Your Clinic
Patients seeking custom orthotics come to LiveWell Health and Physiotherapy because of our holistic approach. Not only do we want to help patients get back on their feet, but we also want to empower them through the knowledge of how to get the most out of their Orthotics to improve their lifestyles. We offer custom orthotics at all of our clinics.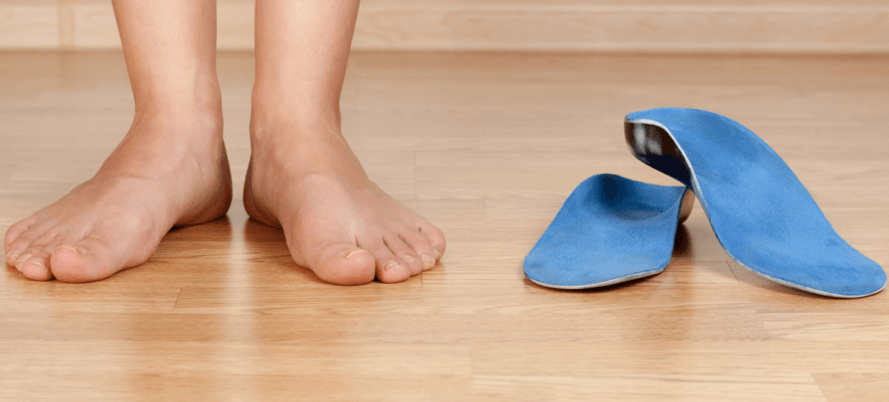 How Can Orthotics Help Me?
Not all orthotics are made equal. Some Orthotics may be specified to create a higher arch in a patient's foot while other Orthotics will support the heel. There are some Orthotics that will need to be fully inserted in a shoe, while there are others that may only be necessary for the back half of the insole. The type and placement of your Orthotics will largely depend on what we are trying to achieve. Below is a list of the most common benefits of getting custom fitted orthotics at one of our Kitchener, Baden, or Waterloo clinics. 
 Manage general foot pain

 Alleviate painful or debilitating conditions of the lower limbs like Plantar Fasciitis or Tendonitis
 Accommodate foot or arch deformities like collapsed arches, bunions, hammertoes, or foot sores
 Manage general knee pain or Runner's Knee
 Re-align anatomical structure 
 Cancer treatment complications
 Redistribute external and internal forces 
 Improve balance problems
 Control biomechanical function
 Alleviate diabetic foot problems
 Provide extra support for athletes
 Support the alignment of the spine for those with Scoliosis
The LiveWell Approach
Our Kitchener, Baden, and Waterloo teams are trained in manufacturing, fitting, and modifying orthotics so that we can provide the best support possible. All of our clinics take a patient-centre approach and we will always take your specific needs, issues, and goals into account before creating or adjusting your Orthotics. 
Meet the LiveWell Team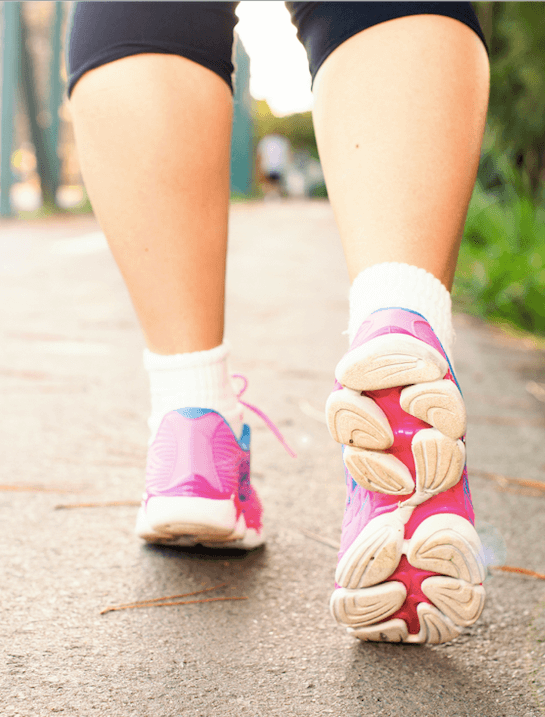 Orthotic Fittings
At LiveWell Health and Physiotherapy, patients are fitted for Orthotics during their initial appointment. During this appointment, our Kitchener, Baden, and Waterloo team will examine you body alignment and movements as well as how your foot is structured. Body mass, activity levels, and your posture are important to note when creating Orthotics because it determines what area of the foot will need the most support. We will take foot moulds in both a neutral position and a sitting position to get the best Orthotic for you. 
There are two types of Orthotics—Rigid Orthotics that are sometimes referred to as Functional Orthotics, and Soft Orthotics which are referred to as Accommodative Orthotics. Functional Orthotics are designed to control the motion of the foot and lower limbs, while Soft Orthotics are meant to provide additional cushioning for those with painful feet due to calluses and foot ulcers. Most patients that seek out Orthotics need Functional Orthotics to correct the motion of their foot and provide their lower muscles extra support.
Functional Orthotics are usually made from Thermoplastic, which is a plastic blend that when heated, can be shaped and formed accordingly. Prior to creating your Orthoses, we will examine your foot and the surrounding ligaments in the lower leg. We will be looking for how your foot naturally sits, its shape when you walk, and its shape when you put pressure on it. After this, we will have a better sense of how supportive your orthotic needs to be. To get the shape of your foot accurately, we will take measurements and two moulds of your feet that will be used to create Orthoses. Any modifications to the Orthotic can be made for the best results possible.