Our Services
Baden & Kitchener-Waterloo
Pelvic Physiotherapy
Get your body moving again! Our Physiotherapists work with you to treat, restore, and maintain your mobility.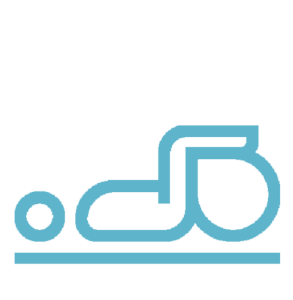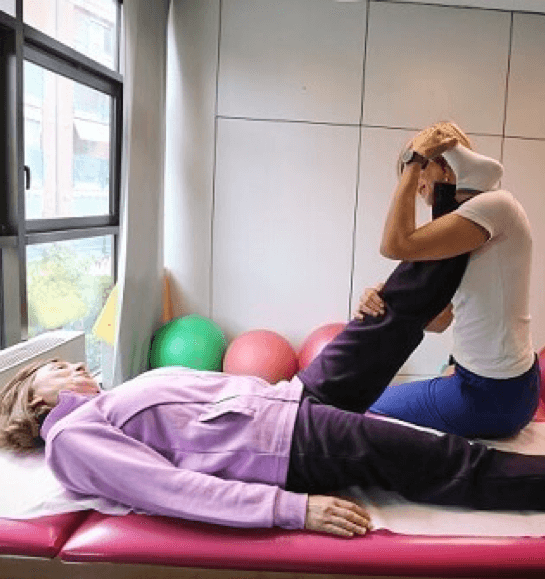 What is Pelvic Physiotherapy?
Your pelvic floor muscles are integral to your body's overall health and assist with bladder, bowel, and sexual function. They are also essential in regards to your core stability and making sure your lower back can function properly and without pain.
Just like most of the other muscle groups in your body, your pelvic floor muscles can sometimes be under too little or too much tension. With too little tension, you may experience stress incontinence and organ prolapse. On the other hand, when your pelvic floor muscles are under too much tension, you can experience pelvic pain or urgency and frequency of the bladder and bowels. It is also possible to have a combination of muscles in your pelvic area that are too tense while others are too relaxed. Our Kitchener, Baden, and Waterloo pelvic physiotherapists treat patients with all of these issues to help make sure your pelvic floor muscles are coordinating properly to provide proper function.
Prenatal and postpartum care is another important role of pelvic therapy. In Europe, every woman is assessed and treated (if necessary) by a pelvic floor physiotherapist after giving birth. This is done to prevent any weakness that can lead to incontinence or prolapse or any tightness which can result from pregnancy or from a tear or episiotomy. These dysfunctions can contribute to pain and limitations in function.
Find Your Clinic
Patients seeking Baden and Kitchener-Waterloo Pelvic Physiotherapy come to LiveWell because of our holistic approach. Not only do we want to help patients get their pelvic muscles moving in optimal form, but we also want to empower them with exercises and techniques to improve their lifestyles and overall muscle health. All of our clinics offer Pelvic Physiotherapy.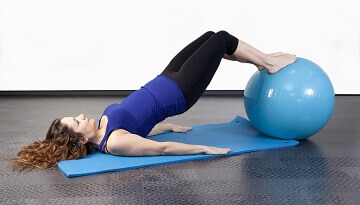 How Can Pelvic Physiotherapy Help Me?
If you are experiencing any of the below symptoms, you may have pelvic floor dysfunction. Even though many of these symptoms are sometimes brushed off as being "normal", they are not. It is not normal to leak when you cough/sneeze/exercise, to have pelvic pain or pressure, nor to have any pain with intercourse. Furthermore, and contrary to popular belief, most pelvic floor dysfunction patients cannot and should not treat their symptoms without professional help. In fact, sometimes trying to do so will do more harm than good – always talk to our Baden or Kitchener-Waterloo pelvic physiotherapy experts before diagnosing your symptoms.
 Urinary incontinence (stress or loss of control)
 Urinary urgency and/or frequency
 Pain during or after intercourse
 Pain with orgasm or stimulation
 Ejaculation problems
 Prolapse of pelvic organs (bladder, rectum, or uterus)
 Painful menstruation
 Bowel dysfunction such as constipation, straining, pain, or fecal/flatus incontinence
 Pain in the lower back, tailbone, genitals, or rectum
 Pelvic conditions such as endometriosis, prostatitis, and interstitial cystitis 
 Pregnancy and postpartum issues including pain, leakage, pelvic pressure, diastasis recti, or scarring from tearing, episiotomy, or C-sections
The LiveWell Approach
Our Kitchener, Baden, and Waterloo pelvic physiotherapists have all undergone specific training in the assessment and treatment of various pelvic conditions in patients of all genders. We are also constantly upgrading our skills to better serve our patients. All of our clinic operate with a patient-centred approach and we are constantly upgrading our skills to better serve you. We believe in open communication between your family doctor, health care practitioners, and our team to ensure you have a positive continuum of care between all parties.
Meet the LiveWell Team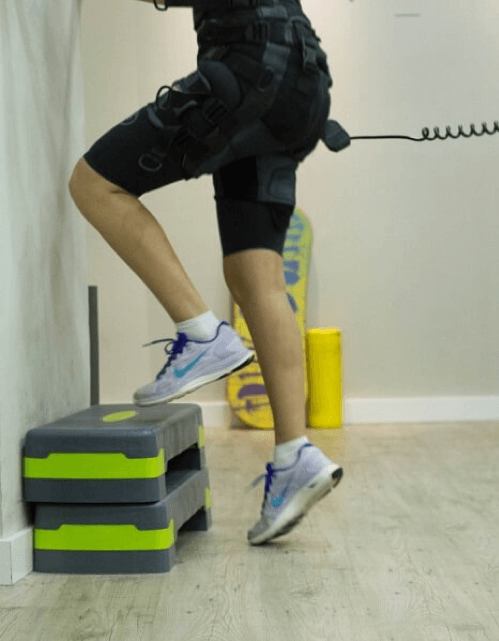 Pelvic Physiotherapy Treatment Plans
We will always take the time to develop a Baden or Kitchener-Waterloo pelvic physiotherapy treatment plan that is tailored to your needs. We start with an initial assessment that will involve our team taking  your medical history, diagnosing your issue, and explaining the best treatment options.
At LiveWell Health & Physiotherapy, our Kitchener, Baden, and Waterloo pelvic physiotherapists assess and treat the pelvic floor through both external and internal exams. Research has shown that this combined method leads to very successful pelvic physiotherapy treatment. There is Level 1 evidence (the strongest level of evidence in research) to support the practice of pelvic floor strengthening for urinary incontinence. The Cochrane Collaboration 2010 concluded that pelvic physiotherapists (using internal examination to teach the exercises) should be the first line of defence before surgical consultation for stress, urge and mixed incontinence in women. 
Your pelvic health is crucial to your body's overall wellbeing. That is why we always encourage patients to seek help from our experienced pelvic physiotherapists as soon as they notice symptoms. We will create custom treatment plans to ensure we tailor our support to your specific needs and goals. 
You can trust our Baden and Kitchener-Waterloo Pelvic Physiotherapy practitioners for the best care in the region. Join the movement and book your initial assessment with one of our trained pelvic physiotherapists to improve the overall quality of your life!