Welcome to LiveWell Lancaster in Kitchener
We are thankful for the chance to continue to serve you as we are permitted to remain open. We cannot thank this Kitchener community enough for your patience and support throughout all of this.
Hours of Operation:
Monday- Friday: 8:00 am- 7:00 pm
Saturday: By appointment only
Sunday: Closed
*Therapists' hours may vary*
About Our Clinic
Our second LiveWell location is in the heart of Kitchener on Lancaster Street. We had seen the changes in our clients' health, wellness and performance in Baden, and in 2017 it was time to expand our services and team in Kitchener-Waterloo.
We take a holistic, full-body therapy approach to serving our patients. In our Kitchener physiotherapy and health clinic, you will find a range of physical therapy services. Our Kitchener physiotherapy team is looking forward to meeting you. We hope to get you started on a path of health and wellness that changes your lifestyle for the better.
Mike McLeod oversees the Lancaster location and ensures that the Kitchener LiveWell Health and Physiotherapy team is providing high-quality, fully-licensed, physical care to all patients. The team is a group of caring professionals who are dedicated to providing you with the tools and exercises you need to meet your lifestyle goals. We hope to bring Kitchener patients the physical healing and wellness they need.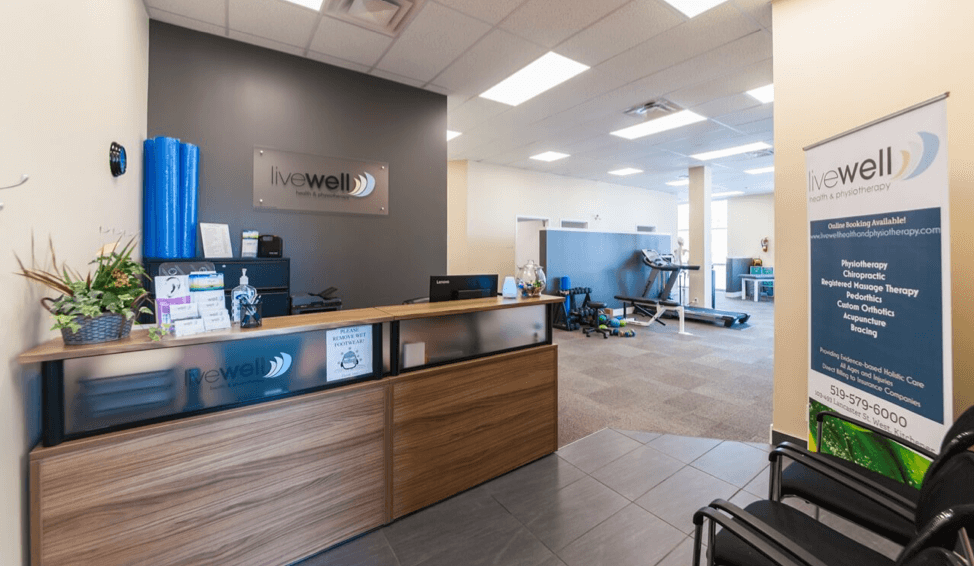 Kitchener Physiotherapy
LiveWell Health and Physiotherapy offers a holistic approach to creating a continually healing, happy, and healthy body through our treatments and services. We ensure the best quality of care by keeping up-to-date with certifications and new advancements in the field of health. With the diverse range of knowledge amongst our team members, we continue to be a well-rounded health and wellness clinic that offers a wide-variety of services. 
Choose from the list of our Kitchener physiotherapy services below to learn more about how we can help. Feel free to reach out to our Kitchener physiotherapy team with any questions you may have. 
Join the Movement!
Get to know us and follow along with our Kitchener clinic's journey!
Meet Our Practitioners
LiveWell Health and Physiotherapy team members are innovative in their approach to health and wellness. Our team is comprised of certified practitioners who are dedicated to supporting your health and physiotherapy needs. We're excited to meet you!
Follow Us
Want more from our team? You can follow us on social media for regular updates about our clinic. We love sharing wellness tips, health advice, and exciting news with all of our patients. Follow us on Facebook and Instagram to stay up to date with LiveWell Lancaster!