Pilates is a body-mind fitness system that works to enhance physical and mental health. Through its low-impact exercises, Pilates allows the body to move more naturally and helps you enjoy life more freely through movement and focus. There are several benefits to practicing Pilates on a regular basis, and this month's blog will dive into the ways in which Pilates can improve your overall quality of life!
1) Builds Core Strength
Pilates is famously known for its focus on the body's core, which consists of the deep muscles within the back, abdomen, and pelvic floor. When strengthened, these muscles support a strong, stabilized core with efficient movement patterns. As Pilates helps to improve core strength and function, it has a significant impact on supporting the frame of the body. Specifically, strengthened muscles help stabilize the spine, lift the pelvic floor, and support the diaphragm, which thereby, reduces back and hip pain, decreases pelvic floor dysfunction, and improves the movement of muscles and joints. As Pilates involves a variety of abdominal exercises, it not only builds strength but endurance as well. The core is the area from which explosive movements are performed, which is where its nickname, the "powerhouse" stems from.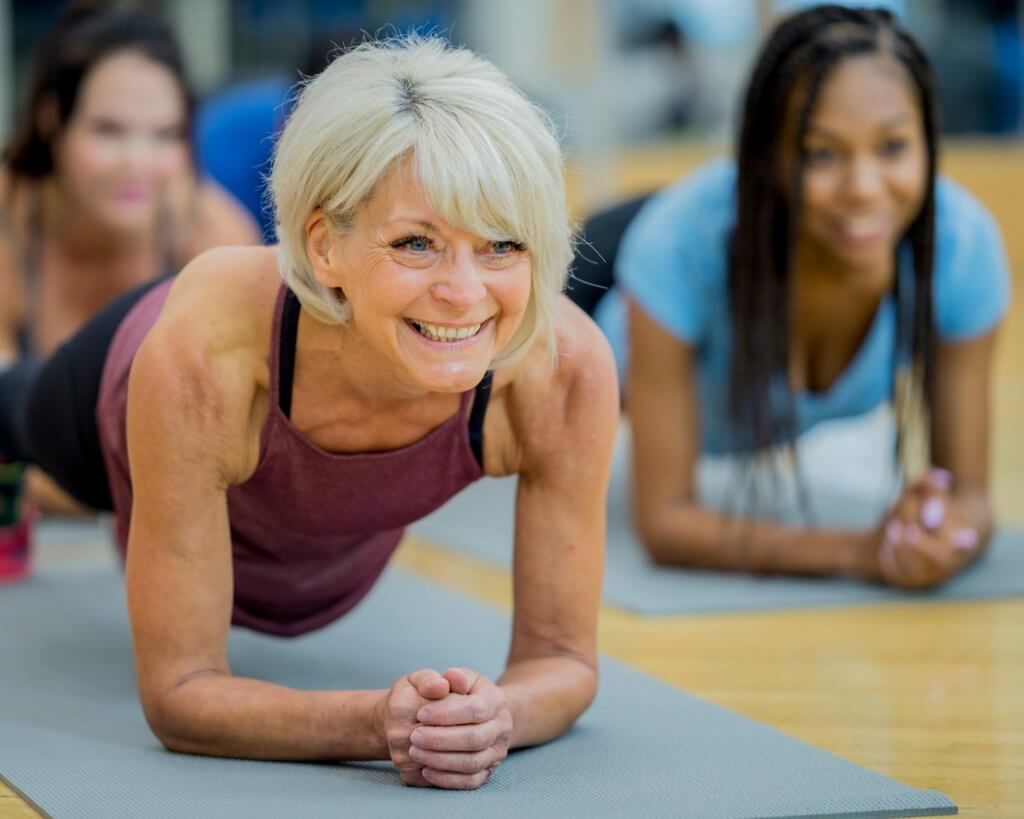 2) Increases Balance and Posture
No matter your age, balance is important for daily body functions, as well as for everyday activities including walking, reaching, and twisting. Therefore, having a strong core supports the body in performing many of its automated processes, including maintaining the body's balance. Additionally, through its focus on alignment, range of motion at the joints, and full-body exercises, Pilates helps to improve spinal alignment and upright posture. By working to enhance, weak, imbalanced muscles, the body will be able to strengthen the neglected postural muscles, and therefore, reduce headaches and shoulder and back pain, along with assisting in sitting and standing tall with ease.
3) Improves Flexibility and Mobility
Pilates practices fluid movement and dynamic stabilization exercises, which have a direct impact on flexibility, range of motion, and mobility. So, what does this mean? Flexibility accounts for the amount of passive stretch within a muscle, whereas mobility consists of the range of motion within the body's joints. As Pilates consists of smooth transitions between precise, slow, and controlled movements, it helps the body naturally relax the nervous system and optimize the body's range of motion, which in turn, improves the body's flexibility and mobility. So, whereas most strength exercises require you to stretch before and after the exercise is performed, Pilates exercises are often a combination of both.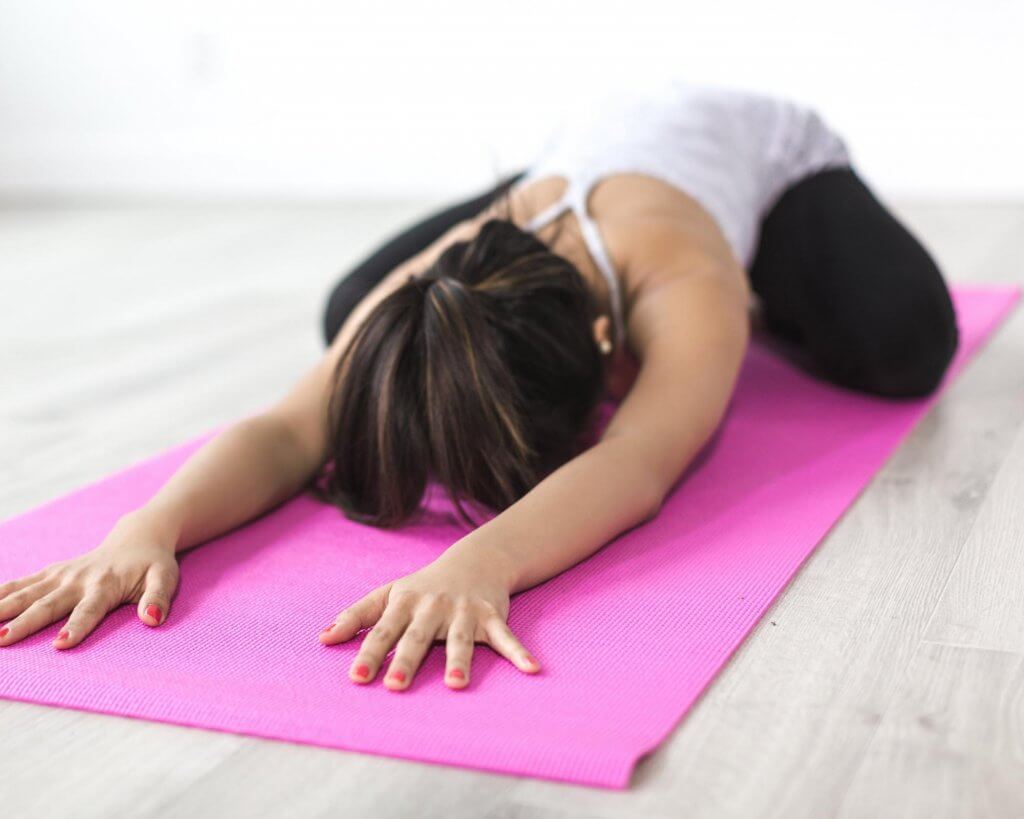 4) Reduces Pain and Prevents Injuries
Pilates is also well known for its ability to reduce the risk of injury and pain, as well as rehabilitate injuries that have already occurred. Through its low-impact exercises, people with muscle and joint issues can develop sustainable methods to exercise the body without adding stress or irritation during movement. Each movement can be modified to create the most efficient and effective exercise no matter what the circumstance may be. Therefore, by helping your body move more naturally, Pilates reduces the risk of developing muscle deficiencies, strains, and tears. It also prevents injuries from arising due to the improved strength, flexibility, and mobility that persists over time.
5) Enhances Mental Health
Pilates presents several mental health benefits to those who practice on a regular basis. Specifically, Pilates supports the body in increasing energy, boosting mood, and reducing stress. By focusing on breathing, Pilates assists the body in improving its cardiorespiratory capacity, which stimulates oxygen flow, blood circulation, and overall energy levels. Pilates and focused breathing also help to increase endorphins and regulate the nervous system, which over time, acts as a natural mood booster, as well as a stress-reliever for disorders such as anxiety and depression. Therefore, the more your practice Pilates, the more positive energy you will have, and the better your mental health will be.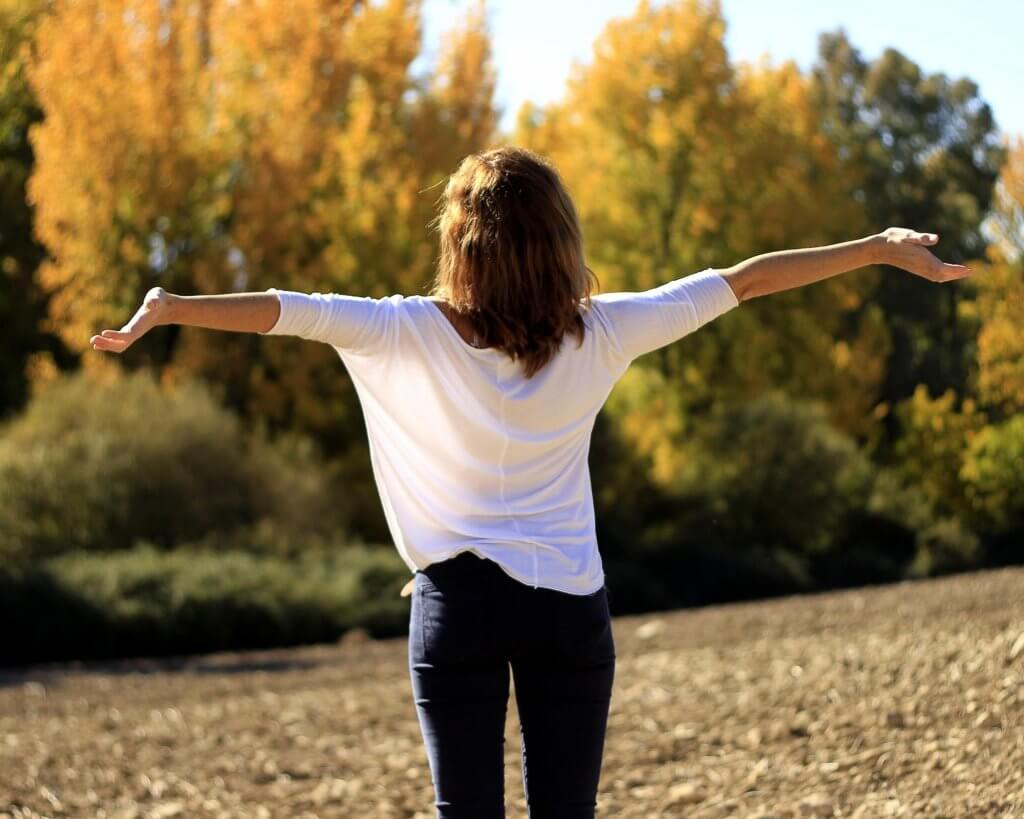 6) Improves Cognitive Function and Motivation
Studies show that Pilates can have a strong impact on improving cognitive function. By practicing Pilates regularly, cognitive function can be improved in terms of neuron development, blood flow to the brain, increased neurotransmitters, and longevity of neurons responsible for learning, memory, and executive thinking. This also correlates with a boost in motivation as people who practice Pilates tend to be more driven by intrinsic motivation, which also contributes to their overall cognitive function.
7) Enhances Sport Performance
Whether you're a professional athlete or just practicing Pilates to enhance your health and wellness, Pilates is a great form of exercise that works to elevate sport performance. As Pilates supports the body in strengthening muscles, mobilizing muscles and joints, and lengthening tight areas, it allows people to react quicker, as well as prevent injuries from occurring. Studies show that those who integrate Pilates into their fitness routines demonstrate improved speed, increased muscle mass and trunk strength, a more stable core, improved vertical jump, and greater flexibility in body movements.
—
As you can see, Pilates plays a key role in enhancing the physical and mental health of those who practice on a regular basis. Here at LiveWell, our team of certified professionals can support you in strengthening your core muscles, practicing proper movement patterns, maintaining proper body alignment, and allowing your body to move with ease. Through your Pilates journey with LiveWell, we'll help you enhance your quality of life, as well as support you in enjoying your daily activities in a healthy and effective manner.
The health and safety of our patients is always our top priority. So, if you need extra support in enhancing your health and wellness, our team of professionals can help bring your physical and mental health to its full potential. Contact us today to book an appointment at our Lancaster, Waterloo, Driftwood, or Baden locations.
Want more lifestyle advice on how to improve your health and wellness? Contact our LiveWell Health and Physiotherapy Kitchener (Lancaster and Driftwood), Baden, or Waterloo teams for more information and to book your next appointment. You can also reach out to us by email or social media, and one of our team members will be more than happy to answer any of your questions! All of our practitioners have tips and expert guidance to help improve your health and overall quality of your life.