It's that time of year again! Spring has sprung and it's time for your annual spring cleaning. While we all know that spring cleaning can go a long way in terms of organizing and refreshing your home, you may be surprised to learn that it also provides several benefits to both your physical and mental health. So, if you need extra motivation to jumpstart your spring cleaning, here are 5 health benefits that will bring spring cleaning to the top of your priority list!
1) Supports the Immune System
Clean and fresh air has a direct impact on your breathing, respiratory system, and immune system. If you suffer from seasonal allergies, pollen may not be the only thing that's causing your body to react. Pollutants such as dust, mold, mildew, pet dander, and even bugs act as immune system triggers for those who are prone to allergies. When your home is disorganized and full of clutter, it can gather pollutants, especially during the winter months, which may cause your allergies to run rampant. Sometimes the pollution in your home can even be worse than the pollution outdoors. So, it's important to do a deep clean of your home to ensure you have removed any allergy triggers such as dust and pet dander that may affect your breathing, allergy symptoms, and immune system. To reduce the amount of pollutants and immune system disruptors within your home, make sure to:
Regularly vacuum all carpets, rugs, floors, furniture, and upholstery
Dust your furniture, mirrors, lamps, baseboards, railings, and windowsills
Regularly clean out potentially damp areas, including bathrooms, basements, and garages
Wash all bedding and blankets and declutter your space
Take your shoes off at the door to avoid carrying dirt and dust into your home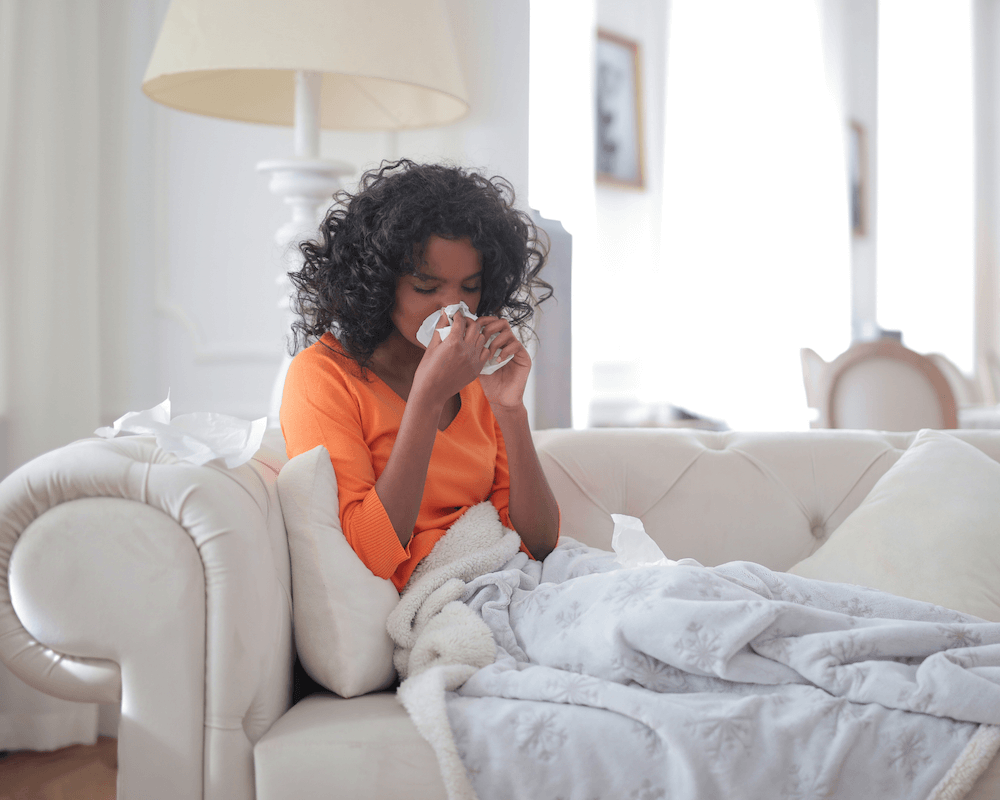 2) Increased Focus and Productivity
The state of your home plays a major role in your productivity, as well as your ability to focus. Clutter can significantly limit your brain's processing capabilities, so it's essential that you clean and declutter your home to help remove any "mental clutter" you may be having. Doing so will boost your productivity and allow you to better focus on any tasks that were pushed aside due to the physical and mental clutter that you were experiencing. The less distracted you are by a messy and chaotic home, the more you will be able to focus. For instance, many people find that they are more productive with a clean office to work in or are more motivated to make a nice meal with a clean and organized kitchen to cook in. Therefore, cleaning your space, removing clutter, and reducing the number of distractions within your home will increase your focus, along with your productivity levels. 
3) Reduced Stress
Feeling stressed or overwhelmed? Did you know that 20 minutes of housework can reduce stress and anxiety by up to 20 percent? Many people find the act of cleaning to be therapeutic as it gives them the opportunity to switch gears and relax their minds. While cleaning often consists of mindless, repetitive tasks, it may be just what you need for your brain to de-stress and gain a sense of control. Additionally, the end result of a clean and organized home is often a major stress reliever itself. Stress and anxiety often come from our environments, so you will likely recognize that a decluttered space will help you feel calm and at ease. You will be able to think, feel, and sleep better as a clean home will have a positive impact on your mindset as a whole.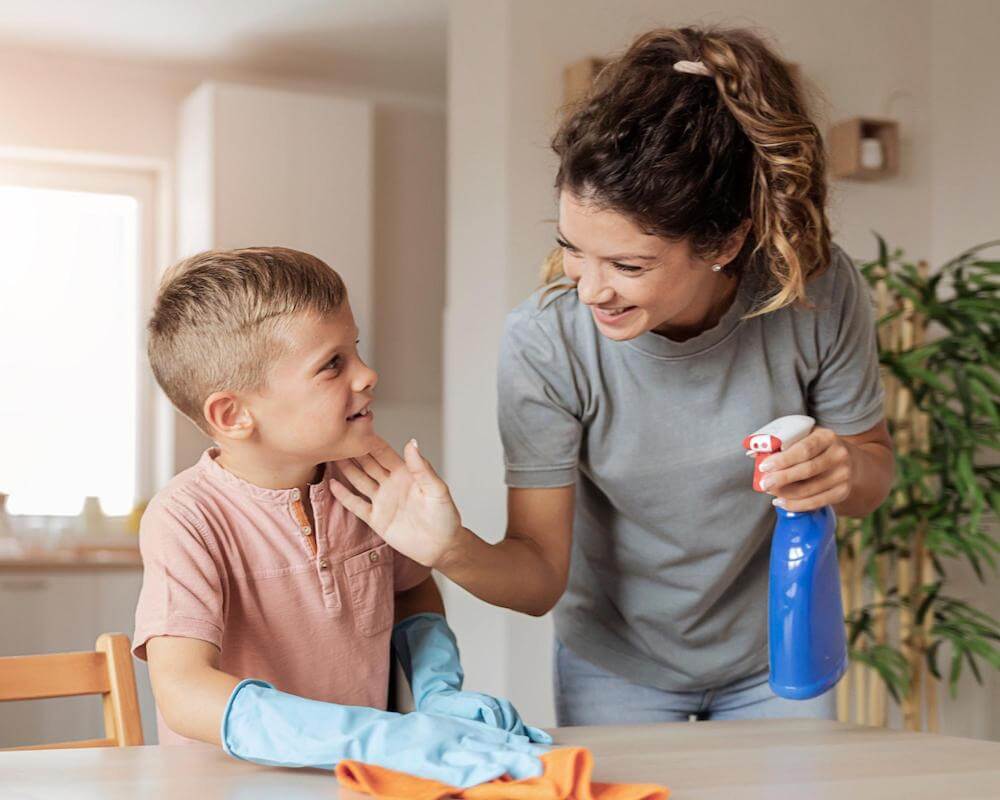 4) Boost In Mood and Happiness
As mentioned above, the end result of a clean home plays an important role in reducing stress levels. When people have finished cleaning, they are often left feeling satisfied and accomplished with their neat and tidy home. In fact, a fresh, well-organized space can naturally boost endorphins in the brain, which increases energy levels and enhances mood, making you feel happier and more content. Not to mention, there's also peace of mind that comes with having an aesthetically pleasing home to wake up to in the morning and to come home to after a day of work.
5) A Healthier Lifestyle
Good habits encourage more good habits! In cleaning your home, you may find that you are more inclined to clean other areas of your life, such as your diet, sleep habits, and exercise routine. When you take the time and energy to actively clean and organize your environment, you're prioritizing your health and wellbeing, which will motivate you to live a healthier lifestyle. Spring cleaning can involve more than just your home. Take advantage of this opportunity and hit refresh on the things you've been wanting to improve in your daily life.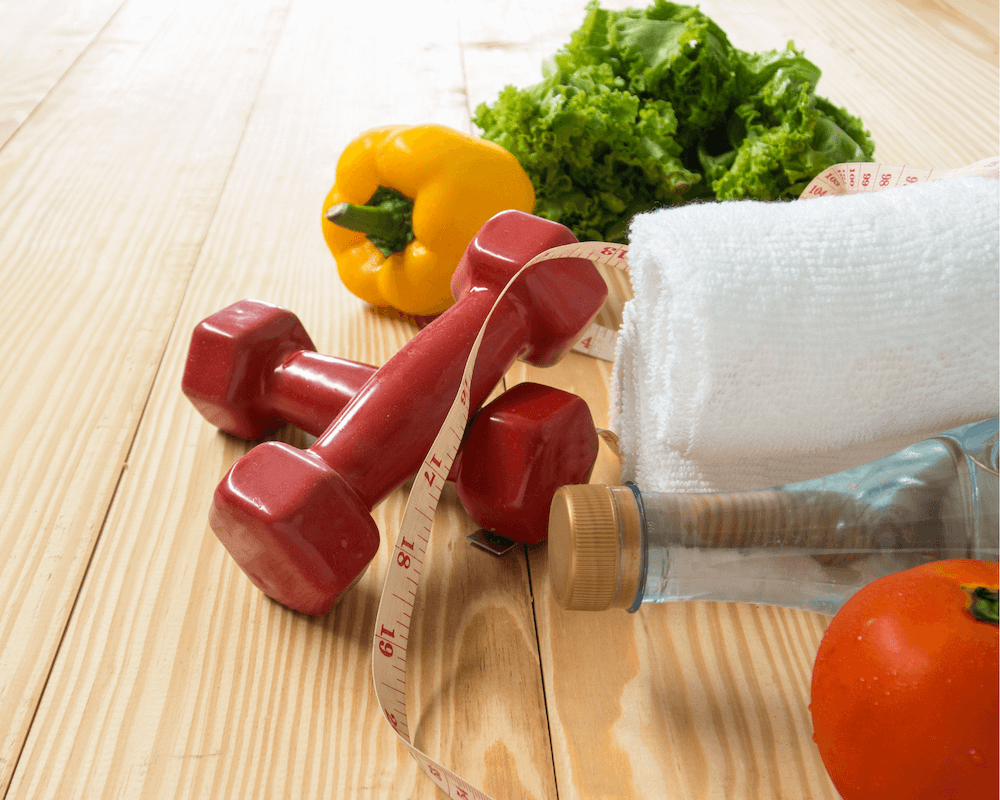 —
With spring being the perfect time to renew and organize both your home and your lifestyle, we hope this blog provided you with valuable insight regarding the health benefits of spring cleaning. Spring cleaning can be applied to all aspects of life, so prioritize your health and wellbeing and kickstart your spring cleaning today! If you need extra support in enhancing your health and wellness, our team of certified professionals can help you bring your physical and mental health to its fullest potential. Contact us today to book an appointment at our Lancaster, Waterloo, Driftwood, or Baden locations.
Want more lifestyle advice on how to improve your health and wellness? Contact our LiveWell Health and Physiotherapy Kitchener (Lancaster and Driftwood), Baden, or Waterloo teams for more information and to book your next appointment. You can also reach out to us by email or social media, and one of our team members will be more than happy to answer any of your questions! All of our practitioners have tips and expert guidance to help improve your health and overall quality of your life.