Welcome, once again, to another LiveWell practitioner spotlight! Today, we're thrilled to introduce you to a truly exceptional member of our team, whose passion for holistic well-being and patient-centered care brings a fresh perspective to health and wellness. Meet Melissa Bucking, our dedicated Naturopathic Doctor (ND) at LiveWell.
In her 5 years of clinical experience, Melissa has developed a strong understanding of chronic illnesses and the importance of lifestyle changes for a sustainable, healthy life. Follow along as we explore Melissa's journey as a Naturopathic Doctor, along with her role and naturopathic service offerings here at LiveWell Health and Physiotherapy.
Meet Melissa Bucking – LiveWell's Naturopathic Doctor
Dr. Melissa Bucking ND is a seasoned Naturopathic Doctor with five years of extensive clinical experience. Her interest in naturopathic medicine was piqued during her time at Western University, where she earned her Bachelor of Health Science. Studying healthcare as a system, Melissa realized that an integral piece was missing in the conventional approach. She recognized that our traditional system is designed to treat acute and urgent health concerns, but often struggles with the chronic issues largely tied to lifestyle.
This revelation directed Melissa to the field of naturopathic medicine. She was drawn to its emphasis on prevention, holistic care, and a proactive approach that accommodates the complexity of chronic diseases. Melissa believes that naturopathy offers a solution to the constraints of the 15-minute consultation model that dominates traditional care. Rather than a rush to prescribe medicines, naturopathy takes a deep dive into the patient's lifestyle, focusing on alterations that can trigger tangible, long-term changes in health. This emphasis on holistic, patient-centric care forms the core of Melissa's approach as a naturopathic doctor at LiveWell.
Credentials and Clinical Focus
Melissa's journey continued at the Canadian College of Naturopathic Medicine (CCNM), where she earned her Doctor of Naturopathy degree. Her studies, combined with practical experience, have helped her acquire the skills needed to treat various health issues.
Melissa's primary focus is on digestive health. She helps patients with a range of concerns, from irritable bowel syndrome (IBS), heartburn, and chronic constipation to inflammatory bowel disease (IBD).
But her expertise doesn't stop there. She also treats conditions related to mental health, like stress, fatigue, anxiety, depression, and burnout. Additionally, she works with patients facing reproductive health concerns like premenstrual syndrome (PMS), painful or heavy periods, and fertility. Melissa uses her comprehensive knowledge of naturopathic medicine to guide her patients on their health journey, equipping them with the tools they need to regain and maintain a healthier, more balanced life.
A Teacher in Medicine
One of the key principles that guide Melissa in her practice is 'docere,' a Latin term meaning 'doctor as teacher.' This is a fundamental tenet of naturopathic medicine, emphasizing that a doctor's role is not only focused on treating patients but also on educating them about their health.
Melissa sees herself as more than a naturopathic doctor; she is a guide, an educator, and an advocate. She spends significant time teaching her patients about their health conditions and empowering them with the knowledge they need to take control of their well-being. This educational approach is often missing in conventional healthcare, where rushed appointments rarely leave time for in-depth discussions.
But Melissa ensures she makes the time. She believes that understanding 'why' is crucial for implementing changes. When you know the reasons behind a treatment or lifestyle adjustment, it becomes easier to adopt and incorporate it into your routine. By bridging the gap between patient understanding and treatment, Melissa provides an elevated level of care that encourages sustainable health improvement.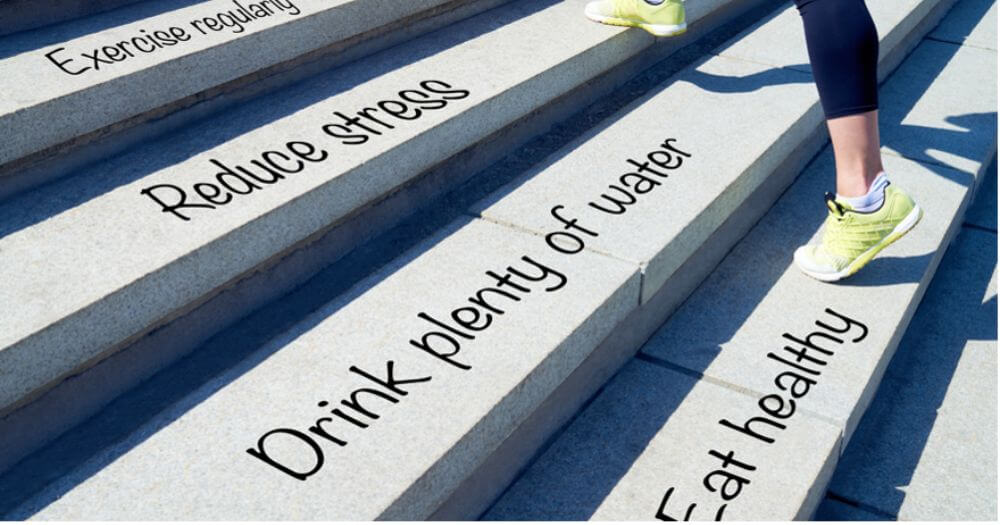 Getting to Know Melissa
Beyond her professional role, Melissa is a person of diverse interests and hobbies. Growing up, she played ringette and even made it to the varsity level in university. When she's not consulting with patients, she spends time outdoors, hiking with her Golden Retriever, Luna.
Melissa's love for reading often surpasses her interest in watching shows on Netflix – she tends to devour books in binges. Her favourite form of exercise is yoga, which aligns well with her holistic approach to health. This combination of varied interests helps make Melissa a well-rounded, relatable naturopathic doctor.
Unpacking Naturopathic Medicine and Naturopathic Doctors
Before delving into the work that Melissa does, it is essential to understand what Naturopathic Medicine and Naturopathic Doctors (NDs) are. The Ontario Association of Naturopathic Doctors describes them as committed practitioners who strive to understand the root cause of an ailment. Instead of merely treating or suppressing symptoms, NDs look beyond the apparent to determine the cause of illness. This approach often requires a significant investment of time to fully understand each patient's situation, answer their questions, and conduct a thorough naturopathic assessment.
Naturopathic Doctors' primary focus is early diagnosis and treatment of chronic conditions. They offer a wide range of therapies and are part of a larger, collaborative healthcare community. Their goal is to provide comprehensive, individualized care where the patient, rather than the illness, is the primary focus.
As explained by the College of Naturopaths of Ontario, Naturopathic Doctors or naturopaths are healthcare providers who use natural therapies to support and stimulate healing. They offer a broad range of services to people of all ages. These services include acupuncture, diet and lifestyle counselling, and dispensing and prescribing drugs and natural therapies.
Naturopathic Doctors (NDs) take an integrative approach to patient care, combining the wisdom of nature with the rigours of modern science. This comprehensive approach to healthcare includes the diagnosis, treatment, and prevention of disease, while also seeking to restore health by understanding the unique aspects of each patient and then employing natural therapies to restore his or her health.
The central philosophy is to promote the self-healing process. They view the individual as a whole, where symptoms of disease are seen as warning signals of improper functioning and unfavourable lifestyle habits. They apply therapies that support and promote the body's natural healing process, leading to the highest state of wellness.
For further information and a deeper understanding of Naturopathic Medicine, consider visiting the FAQ page of the Ontario Association of Naturopathic Doctors.
The Journey of Becoming a Licensed Naturopath
Becoming a licensed Naturopathic Doctor is no small feat. The journey begins with a minimum of three years of university-level training that includes pre-medical courses. This foundational education prepares students for the next phase: four rigorous years at an accredited naturopathic medical program.
In Ontario, where Melissa practices, the process doesn't stop there. Naturopaths must also register with the College of Naturopaths of Ontario, the regulatory body that oversees the profession. This ensures that they have the knowledge, skills, and judgment necessary to care for their patients safely and effectively.
The titles "ND," "naturopathic doctor," and "naturopath" are protected. This means that only those who have completed the necessary education, passed rigorous examinations, and proven their competence to a regulatory body can use these titles. Therefore, when you consult a naturopath like Melissa, you're in capable and qualified hands.
When you see a licensed naturopath, you can expect a highly trained professional who has met comprehensive standards. They are not only equipped with extensive knowledge about the human body and its systems, but also with an understanding of how to use natural remedies and lifestyle changes to help you reach your health goals.
Melissa's Role at LiveWell: A Comprehensive Health Guide
Melissa Bucking's work at LiveWell goes far beyond just treating symptoms. Her goal is to support your entire health journey, providing comprehensive care that addresses everything from digestion to sleep, stress, mood, and nutrition.
What does this mean in practical terms? Melissa is here to help you create habits and routines that align with your overall health goals. For example, she might assist you in finding time to do exercises prescribed by other practitioners or develop a routine that supports your specific needs. She offers thorough evaluations, detailed plans to achieve short-term and long-term health goals, personalized recommendations for herbal and nutritional supplements, and much more.
Whether you're struggling with a specific health issue or simply seeking to optimize your daily routine, Melissa is here to guide you. She believes in realistic solutions, providing practical nutrition advice without extreme restrictions, and using specific tools and strategies to help you thrive. Her approach is about building a healthier life, not just addressing isolated problems.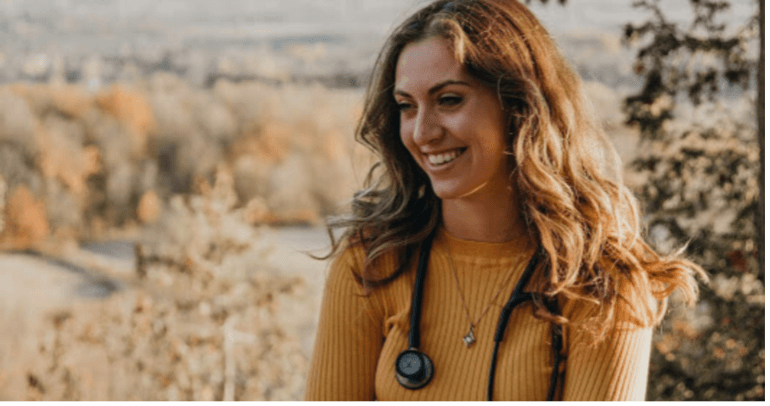 A Glimpse Into Your Naturopathy Appointment with Melissa
Healing isn't a destination; it's a journey. Melissa truly believes this, and she is there to accompany you, one step at a time, on your path to better health. She emphasizes that while you need to be ready to invest your time and effort, she will be there to guide you throughout this journey.
In your first visit, which will typically last between 60 to 90 minutes, Melissa will ask you a host of questions to help her understand your complete health story. This will then help her pinpoint where your health issues might have started and how she can help resolve them. In some cases, she may recommend additional lab testing or bloodwork to get a fuller picture of your health.
Your health status will be evaluated across several crucial areas, such as nutrition and digestion, mental well-being and purpose, sleep and rest, movement, and hormonal health. By doing so, Melissa can identify areas that need improvement and support, thereby creating a comprehensive plan for your health and wellness.
That plan will incorporate your short-term and long-term goals, and you will proceed at a pace that you're comfortable with. Expect to receive advice on diet and lifestyle changes to start, but there's no need to worry about giving up all your favourite foods. Melissa's approach to nutrition is about making sure your food fuels you rather than hinders your health.
She's a passionate teacher who loves to explain the rationale behind her recommendations and she always encourages patients to ask as many questions as they would like. After all, this is a team approach. Depending on your specific needs, she may suggest nutritional supplements, herbal medicines, and acupuncture to aid your healing process.
Melissa is not a replacement or alternative to your family doctor, but rather a valuable addition to your current healthcare team. Her aim is to enhance and improve upon the current care you're receiving. The more allies you have on your health journey, the better you will feel, and Melissa is excited to be a part of that team.
Follow-Up Appointments – Tailored to Your Needs
Your healing journey with Melissa is personalized, and so is the frequency of follow-up appointments. Initially, you may meet more often to make sure things are progressing as planned. Once things are on track, follow-ups may be scheduled at the 3-month, 6-month, 9-month, and 12-month marks. These appointments are there to ensure goals are being met, challenges are addressed, and sometimes to set even higher targets. Melissa's passion lies in teaching patients how to take control of their health, so they feel empowered to continue the journey, even as meetings become less frequent or conclude.
Do I Need Supplements?
While Melissa often recommends supplements to boost healing and support health goals, they aren't mandatory. Your personalized plan can absolutely work without them. If suggested, Melissa will provide detailed reasoning behind each supplement recommendation. You'll know the expected benefits, any potential risks, side effects, and the duration you'll need to take them. However, the final decision will always be yours. This approach ensures that you're fully informed and comfortable with every step of your health journey.
Book A Naturopathy Appointment with Melissa for Long-Lasting Results
Melissa Bucking truly shines as a beacon of hope in the healthcare field. Her deep understanding of health from a holistic perspective, her commitment to patient education, and her unwavering dedication to her work truly set her apart. With Melissa, you'll embark on a journey where you're an active participant in your own health and wellness journey.
At LiveWell, we're proud to have such an exceptional Naturopathic Doctor as part of our team. Her fresh and personalized approach to health care is a testament to our dedication to providing the highest quality care for our community.
We invite you to experience the difference that Melissa can make in your health journey. Come and explore her array of services that can help you achieve your health and wellness goals. No matter what your health concerns are, rest assured that Melissa's holistic, patient-centric approach will guide you toward optimal well-being. We also encourage you to visit Melissa's social media channel to learn more about naturopathic medicine and how she can support you and your needs!
Join us at LiveWell, book an appointment with Melissa, and let her accompany you on this transformative journey toward better health. Your path to a healthier and happier life starts here!