Our Services
Traditional Thai Massage
Our Thai massage practitioners guide our patients through an active treatment plan tailored to their specific needs!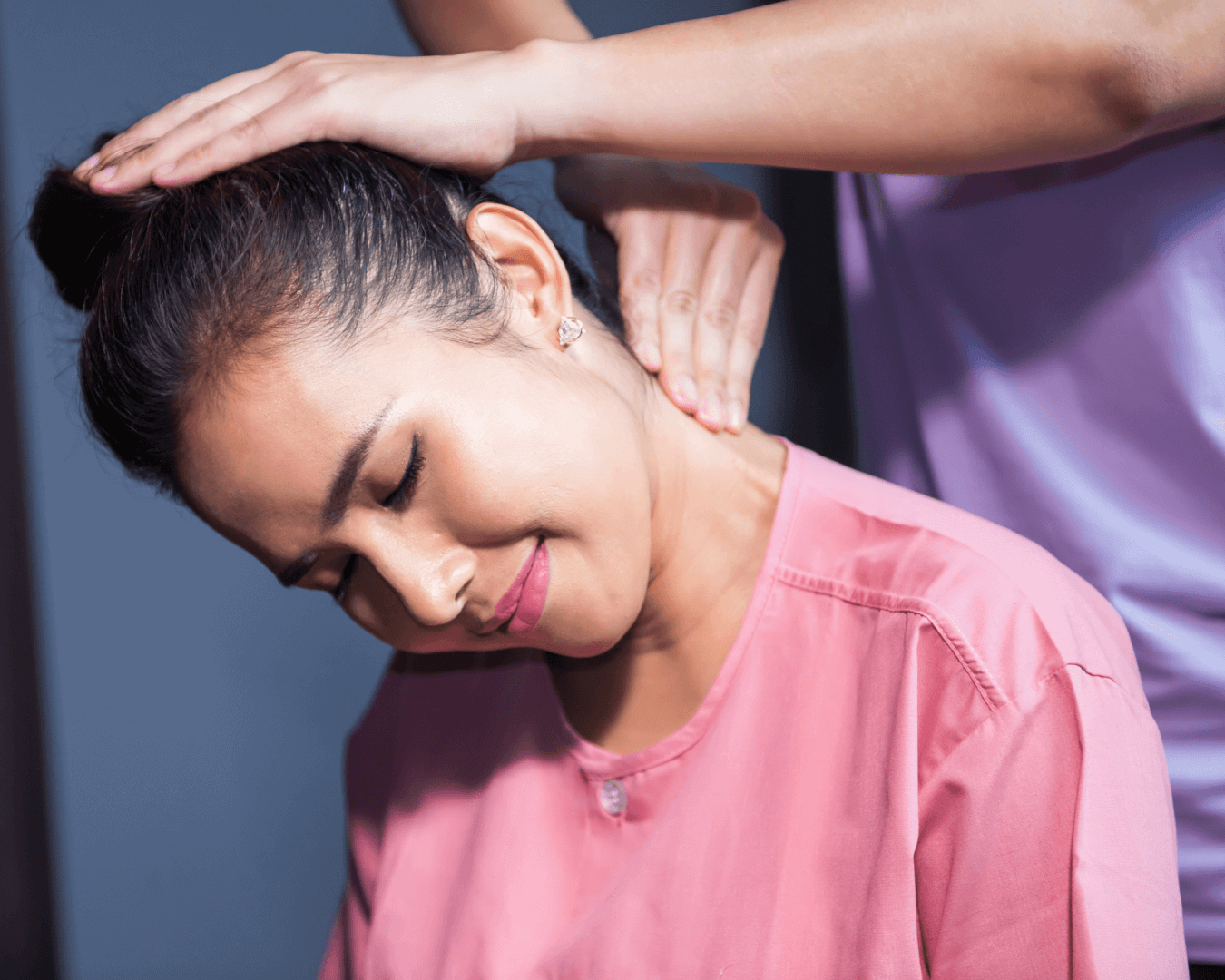 What is Traditional Thai Massage?
Traditional Thai Massage is often referred to as guided yoga. Rather than a passive treatment, Thai massage uses an active treatment style to increase a patient's range of motion in their joints and muscles. Our Thai massage practitioners provide a hands-on treatment using their hands, elbows, and thumbs to ease the tension in muscles and joints through stretching, rocking, or pulling techniques.
Thai massage focuses on energy movement throughout the body, along predictable lines or pathways known as sens. To boost the energy flow along the sen lines, our practitioners guide our patients' bodies into yoga-like positions, while pulling and rocking the body in various ways. The stretching and movement combined with the pressure techniques are what make Thai massages unique from other massages.
Treatment times range from 60 to 90 minutes and are done fully clothed on a padded mat placed on the floor.
If you're looking for a more active type of massage, where you're moving your body rather than lying down, then Thai massage may be the right massage option for you.
Find Your Clinic
Patients seeking Traditional Thai Massage come to LiveWell Health and Physiotherapy because of our holistic approach to physical therapy. If you want to actively participate in your treatment plan, Thai massage allows you to move in a gradual series of yoga-like positions, while also working on the tension in your muscles. Our Driftwood Clinic offers Traditional Thai Massage treatment and will support your body in moving with energy and flexibility.
How Can Traditional Thai Massage Help Me?
Thai massage can be beneficial to many individuals with soft tissue tension or pain. Our Thai massage practitioners are trained in providing treatment for many issues including back pain, joint pain, headaches, and anxiety. They also support our patients in increasing flexibility and energizing the body and mind. Through the techniques used in Thai massage, patients are able to increase their range of motion and work towards a healthier, more active lifestyle.
 Joint and muscle pain
 Chronic pain, migraines, and headaches
 Anxiety, stress, depression, and insomnia
 Back, extremity, and neck pain
 Muscle tension and spasms 
 Decreasing discomfort
 Improving joint mobility
 Improving flexibility 
 Increasing overall energy
The LiveWell Approach
Our practice takes a patient-centric approach, where we create individualized treatment plans to facilitate a positive and healing environment. Here at LiveWell, it's important that our patients understand how their body works and how our treatments can improve their functions. Therefore, we believe in open communication between your family doctor, health care practitioners, and our team to ensure you have a positive continuum of care in all aspects of your health and wellness.
Meet the LiveWell Team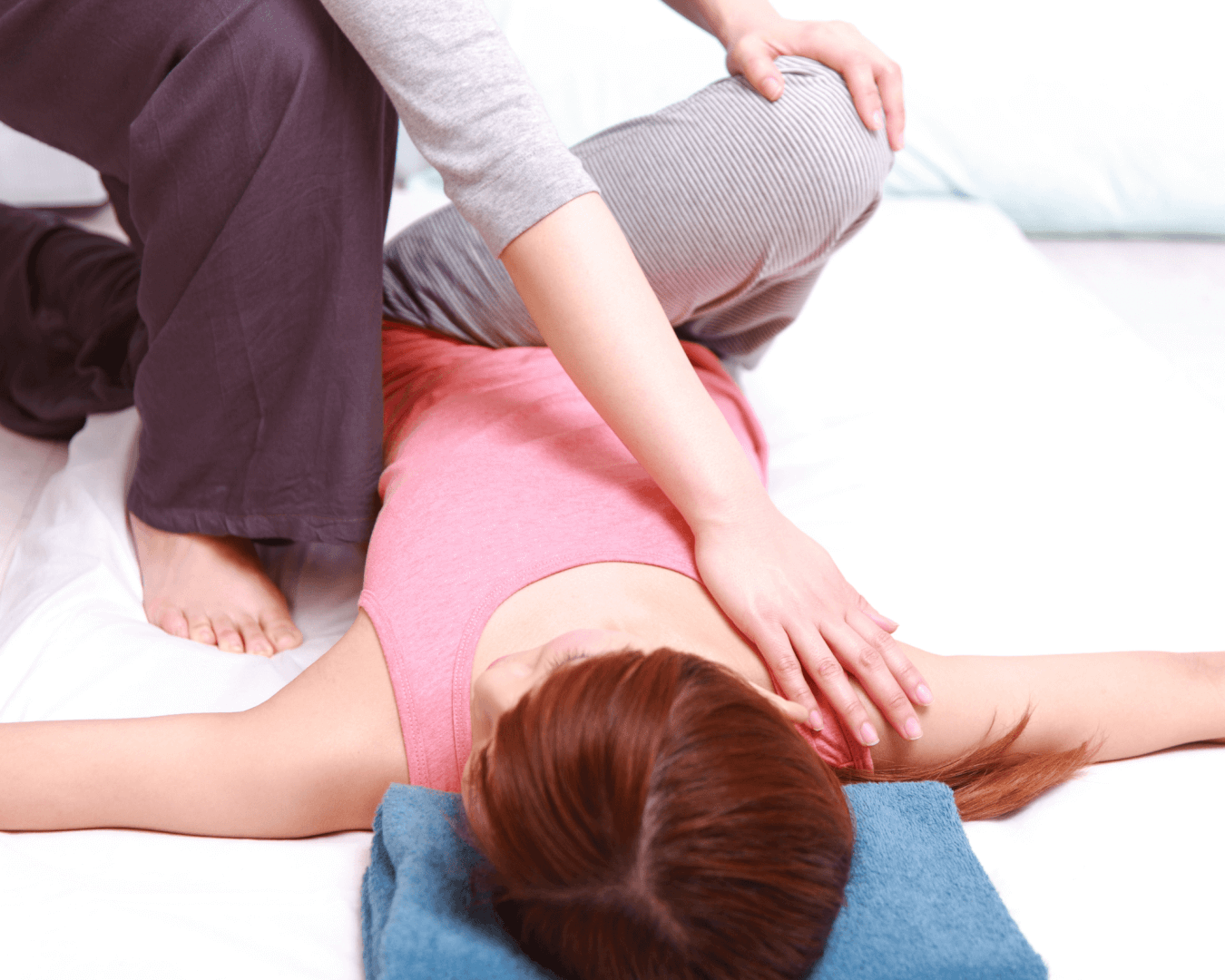 Traditional Thai Massage Treatment Plans
Our team of practitioners are dedicated to developing Thai massage treatment plans that are tailored to the patient's individual needs. From guided yoga-like positions to tension relief, enhanced mindset, and improved range of motion, our techniques can help you achieve all of your health and wellness goals. 
You can trust that LiveWell practitioners possess the knowledge and expertise to create Thai massage treatment plans that will boost your energy, along with your body's ability to move as a whole.
Thai Massage is not eligible for extended health coverage HOWEVER it may be covered through a health care spending account.