Our Services
Pelvic Massage
Get your body moving again! Pelvic massage therapy works to release the pelvic floor muscles and ligaments that support the pelvis.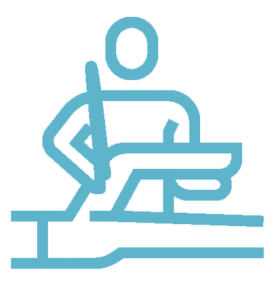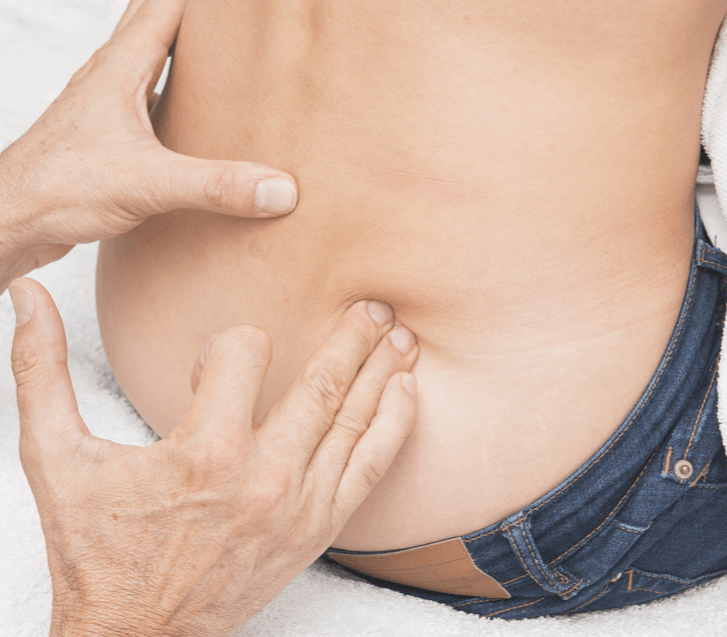 What is Pelvic Massage?
Registered Massage Therapy is a comprehensive intervention involving a range of techniques to manipulate the soft tissues and joints of the body. The purpose is to rehabilitate and maintain physical function while preventing and relieving pain. It is a clinically oriented health option that achieves undeniable results in the relief of an array of discomforts stemming from stress, muscular overuse and many chronic pain syndromes.
Pelvic massage therapy works to release the pelvic floor muscles and ligaments that support the pelvis. Our Kitchener Registered Massage Therapists can work on all the muscles that attach to your pelvis alleviate and prevent tightness, pain, and discomfort. Your pelvic muscles are integral to your overall health as they help support your uterus, stomach, bowel, and rectum. Pelvic pain is common among women in their 20s, those who have had children, and older women going through menopause.
Find Your Clinic
Patients seeking Pelvic Massage come to LiveWell Health and Physiotherapy Lancaster in Kitchener because of our holistic approach. We will tailor your sessions to ensure we target your pelvic pain as effectively as possible.
How Can Pelvic Massage Help Me?
A lot of the most common conditions treated all focus on improving a tight muscle. Our team of Kitchener RMT work to release these muscles to alleviate any feelings of discomfort, pain, or imbalance in our function. Pelvic Massage Therapy is beneficial to anyone experience some kind of pelvic pain including any feelings of aching, burning, stinging, tenderness, and/or throbbing. Below is a list of common conditions our Kitchener RMTs treat through pelvic massage. 
 Rectal, genital, or abdominal discomfort or pain
 Pain with functional movement like sitting or standing
 Increased urinary frequency, hesitancy, pain, and/or leaking 
 Feelings of incomplete bowel emptying
 Discomfort around the bladder
 Constipation and digestive discomfort
 Discomfort during or after sexual activity
The LiveWell Approach
Our registered massage therapists can enhance your overall sense of wellbeing, whether you need reduced muscle tension or just need to relax. Our practice takes a patient-centric approach and we will always create individualized treatment plans built around your specific needs. Rest assured, all of our pelvic massage treatments are performed by registered massage therapists (RMT) who are consistently upgrading their knowledge through courses and education. 
Meet the LiveWell Team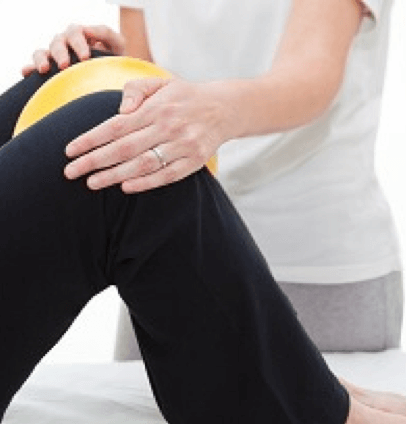 Physiotherapy Treatment Plans
When you come to LiveWell Health and Physiotherapy Lancaster for massage therapy, our experienced Kitchener RMTs will always start by looking at your medical history. This helps use build a more complete understanding of your medical history, lifestyle, and body so that we can provide the best method of pelvic massage therapy. We will also ask for the reasons for your visit, your desired outcomes, and if you have had massage therapy before.
Our highly skilled RMT team will make sure to explain what you can expect from your session and provide as much detail as possible about the specific areas of your pelvis we are targeting and why. Depending on your condition, we may recommend follow-up appointments or regularly scheduled sessions. Even after recovery, the tips you learn from our RMTs will be applicable in preventing further and future pain. 
Please contact any of our clinics with any questions or to book a consultation with our RMT team if you think pelvic massage therapy is right for you. Join the movement and book your initial assessment with one of our trained massage therapists to improve the overall quality of your life!